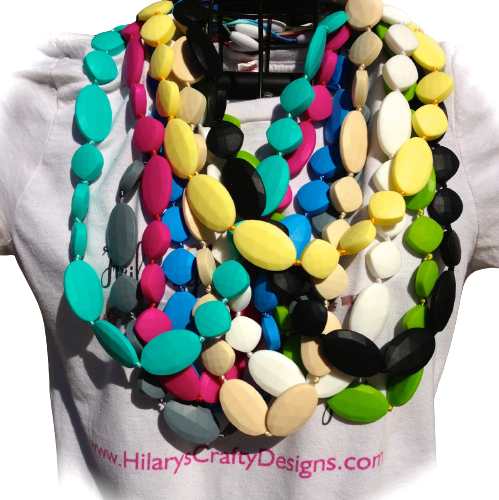 Teething necklaces are a great way to relieve pain from teething babies, toddlers, and to help children who still chew on things. These are made of food grade silicone with chewable beads to help soothe the gums. A nursing mom or dad may wear these, as well as the kid themselves with our child size necklaces.
When Can Adults Wear Teething Necklaces?

Generally, around 3-4 months babies are starting to reach and chew on everything. Parents can now put on a necklace while they are holding there baby and the baby will be able to safely chew on our teething necklaces instead of your clothes or expensive jewelry.

Other Teething Jewelry

Some kids would rather wear the teething jewelry themselves, and don't like something around their neck, so we provide alternatives. These options include: